Welcome to Drain Cleaning Conroe Texas
Few homes that were built over two decades ago don't have drainage problems such as broken sewer line or leakages. This is the normal wear and tear that one should expect with time, but if you have this problem it helps to know who you can call when you have an emergence. Drain Cleaning Conroe TX is service that is set up to respond quickly when customers need assistance. We have a team of plumbers 24 hours a day to handle small and big problems alike.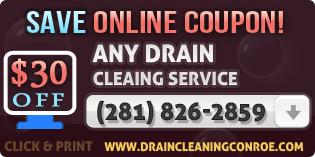 ABOUT OUR COMPANY
Drain Cleaning Conroe TX

Adress :

27132 Interstate 45 N

Conroe, TX 75069

Phone:

(281) 826-2859
Store Hours:

All Days 6 am : 8 pm
Plumbing 24 Hour - Mobile Service Near Me
24 Hour Services Clean Your Drains And Save Money
It is a good idea to hire an experienced plumbing repair company to install new pipelines for you or to repair damaged ones. Even when you need to have a big drainage issue solved, you should turn to a reputable company which is what we are. Our plumbers don't arrive on the job with solutions already determined; we identify the problem and come up with an effective way to tackle it.
EXPERT Plumbers Have Working On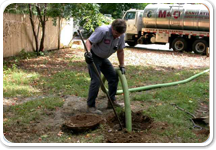 Are your septic tanks backed up so badly that flushing the toilet overflows into the house while your shower doesn't drain and sinks are overflowing? You should call Drain Cleaning Conroe TX, an area and local plumbing company with all the right tools as well as personnel to get the drainage cleared.

Whenever you have blocked drains that are hard to clear using a regular plunger it is often a good enough idea that you get the services of a licensed plumber to unblock them. These professionals have a wide range of tools that are fit to handle this type of challenge.
We make blockages wash away inside the pipelines since we have automatic and power-operated equipment that once fed into your drains shred the blockage inside and cause it to flow away. Our sewer cleaning doesn't take any guesses with your home since they have a proven way of solving the problem. Get in contact with Drain Cleaning Conroe TX today.
PROFESSIONAL Drain Cleaning SERVICES:
Sewer repair
Leaking taps / pipes / toilets
Clog removal and unblockings
bathroom sink drain repair
plumbing and drainage
Installing shower drain
Drain unclogging
Water heater leaking
Kitchen garbage disposal